DUCATI 899 959 TITANIUM REAR AXLE WITH SPACERS NUT & WASHERS VERY LIGHT WEIGHT
DUCATI 899 959 TITANIUM REAR AXLE WITH SPACERS NUT & WASHERS VERY LIGHT WEIGHT
Description
DUCATI 899 959 TITANIUM REAR AXLE WITH SPACERS NUT & WASHERS VERY LIGHT WEIGHT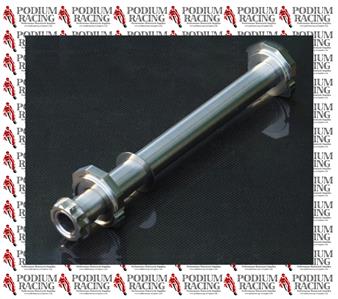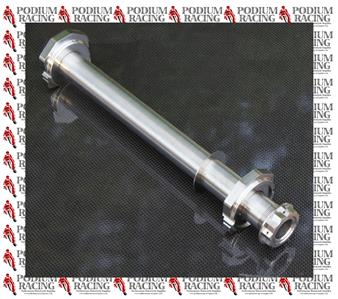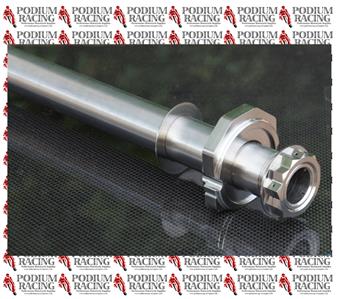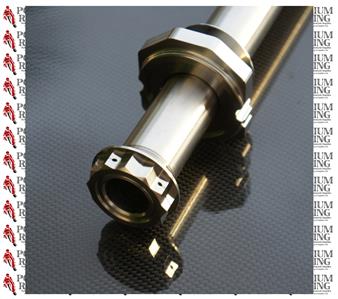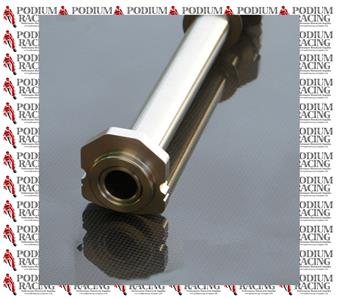 BUY WITH CONFIDENCE FROM PODIUM RACING.
(Ducati parts specialist)
This listing is for a TITANIUM SILVER/NATURAL REAR axle including left and right spacers, washer and axle nut pre-drilled for safety wire.
This axle is super light weight at only 440 grams, (16ozs).  This is a great upgrade and works together with our titaium front axle.
This axle will fit:
Panigale 899
Panigale 959
Monster 821
Multistrada 1200
Multistrada 950
All Titanium bolt purchases now include a tube of Loctite anti-seize.
Changing the cheap plated standard Ducati hardware is a quick and easy upgrade for all Ducati's. Titanium is lighter and really adds a unique look to your Ducati.
 – Made from a billet of aerospace grade Titanium
            – CNC Machined
            – Exact match to the stock Ducati bolt
            – 40% Lighter than the stock part
            – Stronger than steel
           – We recommend using copper anti-seize