DUCATI BLACK TITANIUM BREMBO COMBO SINGLE BANJO & BLEED NIPPLE 848 1098 S & R
DUCATI BLACK TITANIUM BREMBO COMBO SINGLE BANJO & BLEED NIPPLE 848 1098 S & R
Description
DUCATI BLACK TITANIUM BREMBO COMBO SINGLE BANJO & BLEED NIPPLE 848 1098 S & R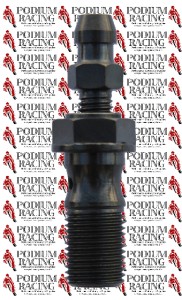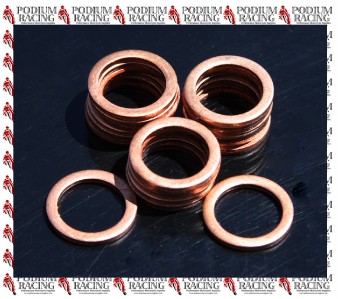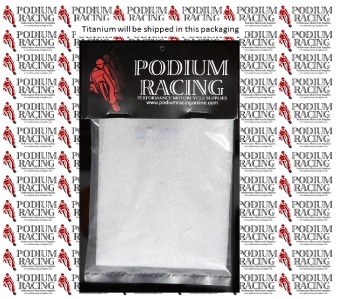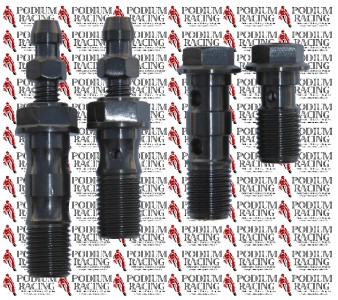 BUY WITH CONFIDENCE FROM PODIUM RACING.
(Ducati parts specialist)
This auction is for 1 BLACK color TITANIUM single banjo bolt & bleed nipple combo. These single combo banjo bolts are used on the front hydraulic lines of the performance series of Brembo left hand side calipers. The right hand side caliper uses 1 double combo banjo bolt and bleed nipple.
(Listing pictures show other black Titanium banjo's we have available)
(Double single bolts ship with 2 new crush washers. New crush washers should be used every time the hydraulic lines are disassembled)
Single combo bolts are for 1 hydraulic line and doubles are for 2 hydraulic lines. For Typical caliper applications you will need 1 of each. The clutch actuator also uses 1 single combo banjo and bleed nipple.  You can find all types of Titanium banjos and bleed nipples in my other auctions. These are suitable for many models but check the correct application. 
The cheap plated bolts Ducati use as standard quickly corrode and look terrible. Replacing these bolts with stronger, lighter corrosion resistance TITANIUM bolts is a quick and easy upgrade for all Ducati's.
Do not use any thread lock or anti- seize compounds on assembles where there could be a risk of fluid contamination.
 – Made from a billet of aerospace grade Titanium
            – CNC Machined
            – Exact match to the stock Ducati bolt
            – 40% Lighter than the stock part
            – Stronger than steel
           – Use standard Ducati torque settings of 12 Nm
Check out our full range of replacement Titanium bolts including banjo's, combination banjo's and bleed nipples and bleed nipples in SILVER/NATURAL, BLUE & BLACK.